Two of my favorite scents of all time, when it comes to body sprays, candles and beauty products, are Grapefruit and Lavender. I love both of these scents, whether they are single scents or combined. Lavender is great for calming the senses and can be relaxing. Grapefruit, well, it just seems to uplift my spirits and every time I get a whiff of grapefruit, it makes me happy!
When both of these scents are combined, along with other essential oils, it makes for one awesome smelling product.
Nature's Loving Touch
Etsy Shop has this wonderful body spray, that combines my two favorite scents, along with Eucalyptus. This
body spray
smells so good and is not overwhelming, but has this light and refreshing scent.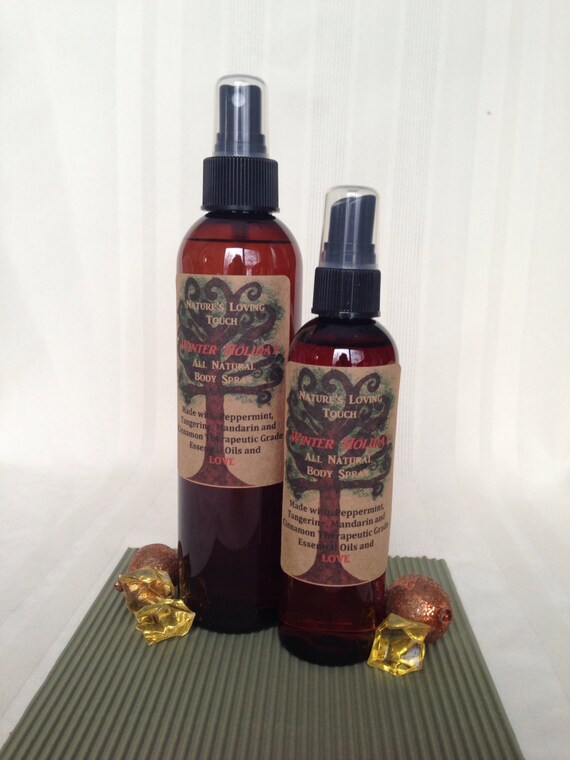 It comes in an Amber colored bottle (which helps the fragrance last longer) and has a spray top, which allows the body spray to come out in a fine mist. This is great for adding a light scent to not only your body, but to your hair!
There are several different scents you can choose from. Here are the scents available over at NaturesLovingTouch Etsy Shop.
*Autumn Sugar
*Winter Holiday
*Winter Sweet
*Nurturing
*Loving
*Spiritual
*Protection
*Vitality
Autumn Sugar - Vanilla, Orange, Cloves and Cinnamon Essential Oils.
Winter Holiday - Peppermint, Tangerine, Mandarin, Cinnamon
Winter Sweet - Vanilla, Cinnamon & Peppermint
Nurturing - Lavender, Cloves, Spearmint.
Loving - Lavender, Bergamot, Rosewood
Spiritual - Lemongrass, Lemon, Spearmint
Protection - Lavender, Eucalyptus, Cinnamon
Vitality - Lavender, Eucalyptus, Grapefruit
These body sprays by Natures Loving Touch are all natural, using only Therapeutic Grade Essential Oils. It is Sulfate Free, Paraben Free, no artificial colors and just great smelling oils!
The only ingredients you will find in these body sprays are: Distilled Water, Aloe Vera, Glycerin, Witch Hazel, Vodka or Gin and Essential oils. That's it!
Another natural made product that Natures Loving Touch has to offer is the Nurturing All Natural Deodorant! This deodorant keeps bacteria, sweat and smell away and smells wonderful! It has the scent of Lavender, Cloves and Spearmint and smells so different than any deodorants I've used. I can definitely smell the Spearmint and Lavender and just love this deodorant! It comes as a solid, which is what I normally use and love!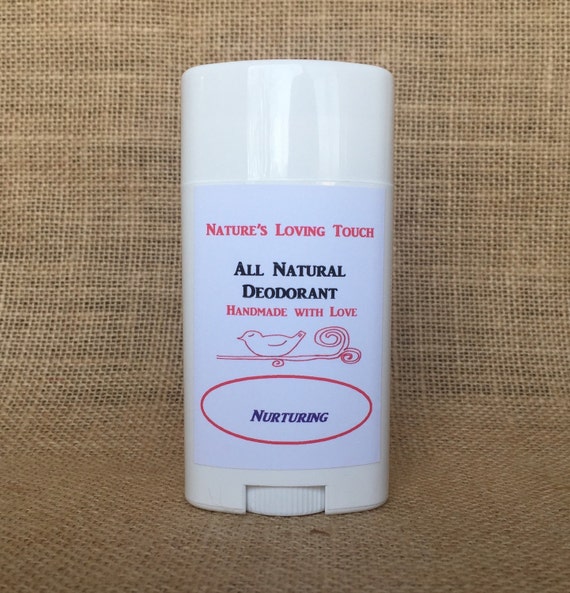 Natures Loving Touch Etsy Shop has 62 items, all ranging from Facial Skin Care, Men's Product, Baby to Gift Sets. Go check out Natures Loving Touch on Etsy. I love all the natural made products that they have to offer. If you have doubts or even a question, just shoot Nicole a message and she will be more than glad to help you.
CONNECT WITH NATURES LOVING TOUCH
***I may have received complimentary product(s), in exchange, for my honest and unbiased review. All opinions expressed are 100% my own.